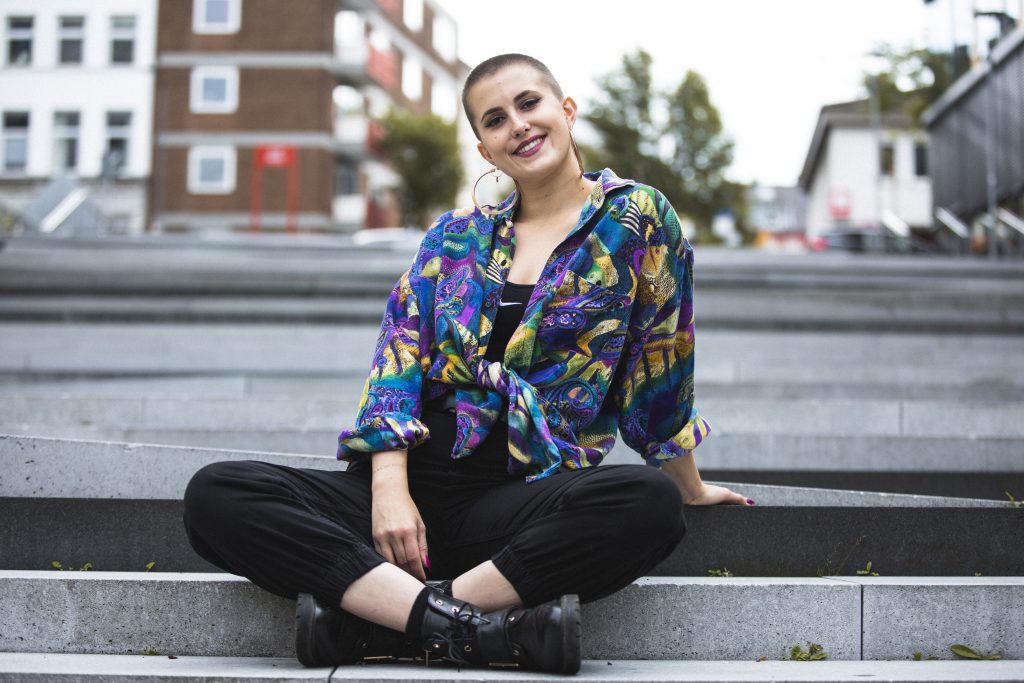 WHO IS THIS GIRL?
It's not the camera, it's the photographer.Unknown writer
Hey, my name is Eva. I'm the girl with the camera and the buzzcut. I'm 25 years old and a full time photographer. I live in Mönchengladbach, Germany, but I'm working all around the world.
In 2012 I graduated and started to build my own business. There is no better challenge for me, than trying to catch the right moment. It doesn't matter if it's dance photos, events, an honest smile during a portrait shooting or unforgettable memories on a wedding day. Every moment, every show, every wedding is different and an adventure.
Since April 2014 I'm a photojournalist with diploma and I've been working all over the world. Unique, dynamic pictures were my goal since day one. Especially my reputation for always catching the right moment in movement, gave my the opportunity to travel the world and get to know the global dance scene at various events.
Beside my work as a photographer, I'm also a hip hop dancer and dance teacher myself. That's where I experienced the fascination that comes from movements.
The inspiration from short, fleeting moments, movements and emotions is my motivation in photography. Especially on events such as concerts, dance battles and also weddings. My passion gave me the opportunity to travel to 20+ countries and work for big brands such as Red Bull, Afew x Nike, Snipes and many more.
In 2019 I was chosen as one of the Top 260 Sports and Action Photographers by Red Bull Illume.
Es ist nicht die Kamera, sondern wer dahinter steht.Autor unbekannt
Hey, ich bin Eva. Ich bin die hinter der Kamera, mit dem Buzzcut. Ich bin 25 Jahre alt und arbeite hauptberuflich als Fotografin. Ich wohne in Mönchngladbach, aber arbeite weltweit.
2012 habe ich mein Abitur abgeschlossen und mich danach direkt auf die Fotografie konzentriert. Für mich gibt es keine schönere, spannendere Herausforderung als den EINEN Moment einzufangen. Egal ob Tanzfotos, Eventaufnahmen, ein ehrliches Lächeln während eines Shootings oder unvergessliche Erinnerungen auf einer Hochzeit. Jeder Augenblick, jede Show, jede Hochzeit, ist anders und immer wieder ein Abenteuer.
Seit April 2014 bin ich diplomierte Fotojournalistin und werde weltweit gebucht. Einzigartige, dynamische Bilder zu schießen, war von Anfang an mein Ziel. Bilder, die einem so schnell nicht mehr aus dem Kopf gehen. Dank meines Rufs, immer den richtigen Moment einzufangen, durfte ich bereits die ganze Welt bereisen und die internationale Tanzszene auf vielen verschiedenen Events kennenlernen.
Neben meiner Tätigkeit als Fotografin, bin ich auch seit Jahren selber Hip Hop Tänzerin und als Tanztrainerin unterwegs. Hier bei habe ich auch die Faszination entdeckt, die von Bewegungen ausgeht.
Diese Inspiration die von kurzen, flüchtigen Momenten, Bewegungen und Emotionen ausgeht, motiviert mich in allen Bereichen der Fotografie. Ganz besonders aber bei Events wie Konzerten, Battles und auch Hochzeiten. Meine Leidenschaft hat mich bereits in über 20 Länder gebracht und ich durfte für große Firmen wie z.B. Red Bull, Afew x Nike, Snipes uvm. arbeiten.
In 2019 wurde ich von Red Bull Illume ausgezeichnet als eine der Top 260 Sport und Action Fotografen weltweit.
I AM A SOCIAL GIRL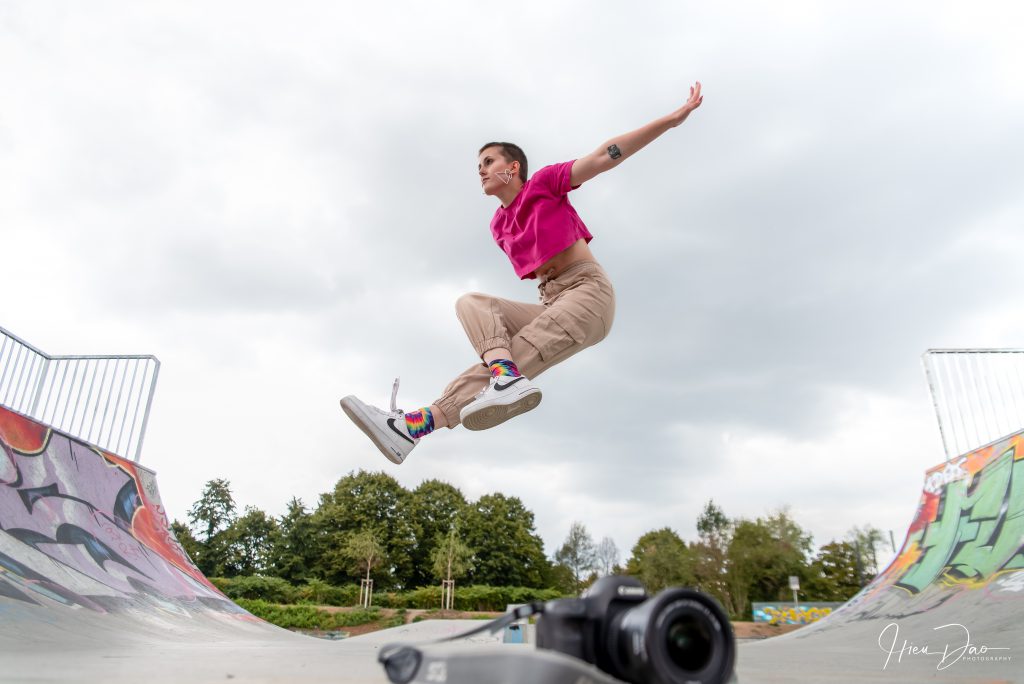 FUNFACT
LIST OF EXHIBITIONS
"Lichtspiele",
Dezember 2012, Köln
"Open Doors I – Fratzette",
24.-25.08.2013, Dülken
"Open Doors II – Heure bleue",
30.08.2014, Dülken
"Virtuelle Galerie",
30.-31.08.2014, Dülken
"Dance", @Potpourri Dance Battle,
09.05.2015, Mönchengladbach
"Dance", @Potpourri Kunstwochenende,
12.-14.06.2015, Mönchengladbach
"Dance", @Weinhof Voosen,
11/2016-09/2019, Mönchengladbach